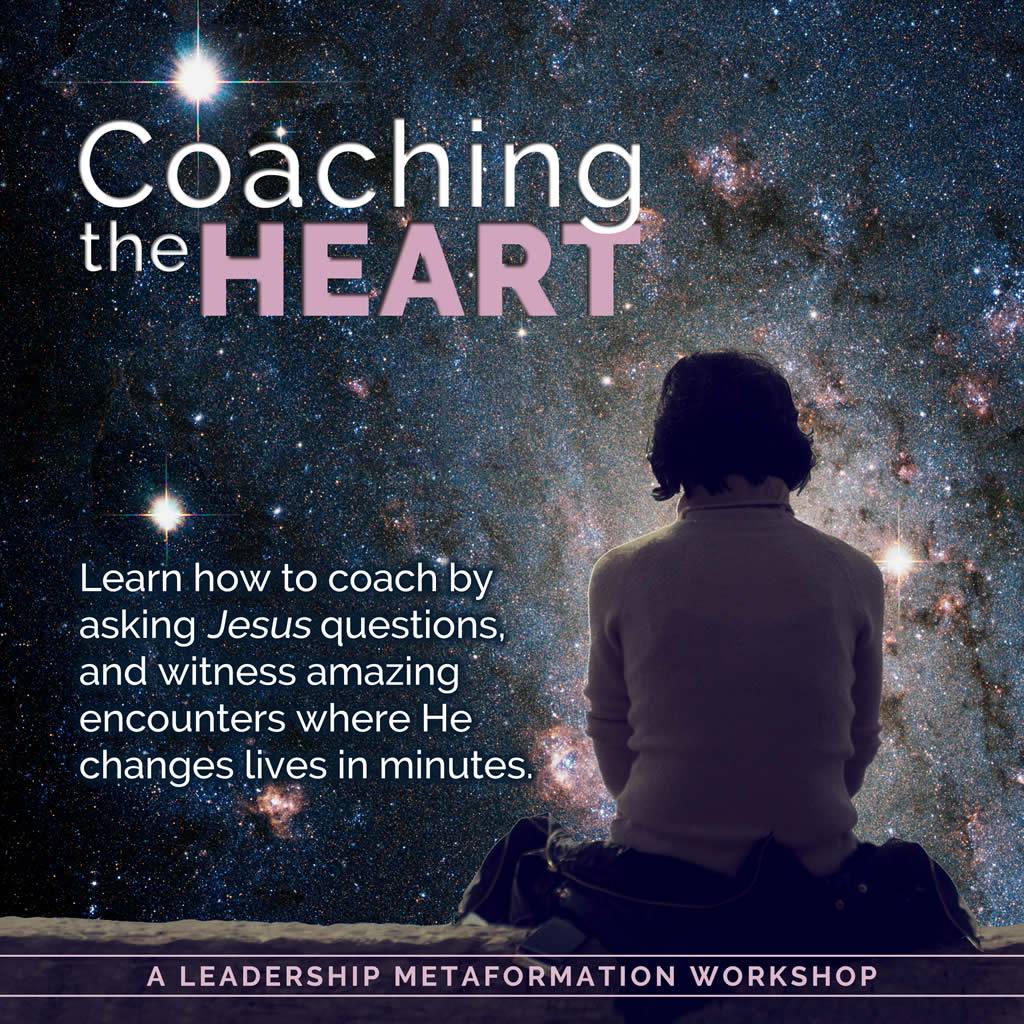 Date
Feb 01 - 03 2023
Expired!
Coaching the Heart | In-Person Feb 1 | Terry Lee & Etienne
Wouldn't it be cool if Jesus actually joined your coaching sessions? Coaching the Heart is a practicum on Encounter Coaching: creating experiential encounters with Jesus during the coaching conversation that transform beliefs, heal memories and free people to live from their true desires.
Imagine if every appointment was a three-way call with Him, and instead of looking for answers within, you could simply ask Jesus and He'd tell you straight up? Coaching the Heart will show you how to have life-changing, live dialogues with Jesus, right in your coaching sessions. It's heart transformation instead of behavioral modification. So, if you've wanted more impact as a coach–if you want to marry coaching skills with a supernatural touch from God–this course is for you!
What You'll Learn
How to use coaching questions to quickly drill down to the beliefs, desires and healing issues that underlie behavior
How to use the coaching model to address inner healing issues
Extensive practice times with the Questions for Jesus approach that is at the heart of the Encounter Coaching model
How to invite Jesus to enter the coaching conversation and see Him speak quickly and directly to the client
A set of tools for filling desires, and another set for changing beliefs
How to effectively Coach the Heart instead of merely outward behavior
What's Included
This intensive course includes everything listed below:
A highly-interactive, 3-day workshop experience that uses demos, lots of hands-on practice with real issues, and debriefing to prepare you to go out and coach with the tools you learn
Limited to 32 participants so you'll get lots of personal contact with your instructor and the LM Team
You'll join a cohort of four teammates and form deep, ongoing relationships in the workshop and beyond
Four bi-weekly follow-up sessions (that you schedule with your team) that help you apply what you're learning
A peer coaching relationship with a teammate that keeps you practicing after the workshop
A printed and bound Workshop manual and follow-up guide
Credit toward becoming a Certified Encounter Coach (requires additional certification fees)
Registration and more information: >>REGISTER NOW<<