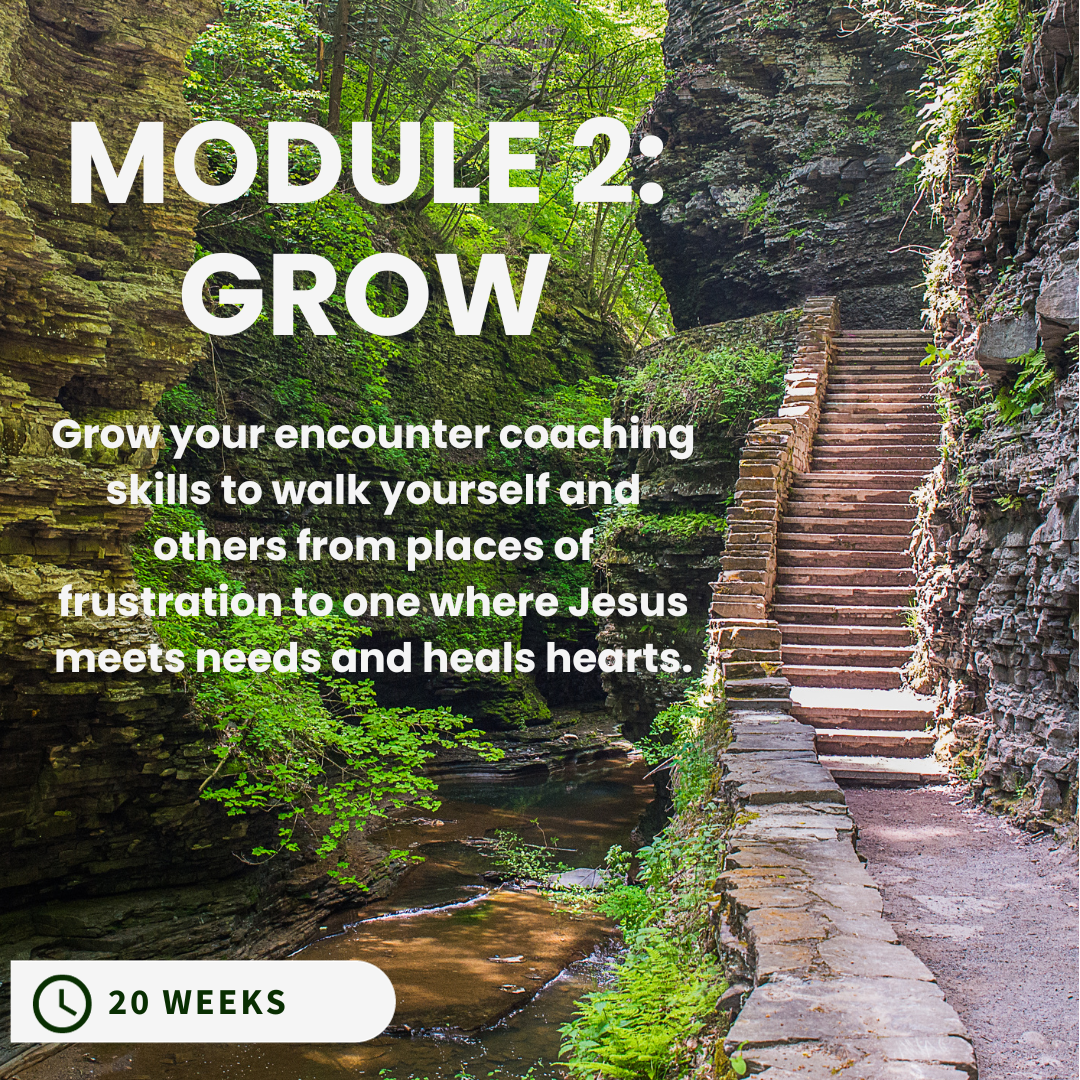 Date
Jan 10 2024

- May 22 2024
Time
USA Eastern Time
4:00 pm - 6:00 pm
Module 2: Grow | Wednesdays Starting Jan 10 | Jason & Terry
What you'll walk away with:
Become proficient in seeing Jesus effect change at a deep heart level specifically in the areas of core motivators and beliefs. 

Understand how to reframe any situation from heavens perspective.

Actually see how God "uses all things for good". 

Understand why process is important and what God is doing in each step along the way. 

Experience an entirely different encounter with heaven. 
We'll meet via Zoom every Wednesday from 4pm – 6pm USA Eastern starting Jan. 10, 2024 (concluding May 22, 2024).
Total weekly time commitment includes 5 hours per week for learning, practice sessions, and homework.
Cost: $1,895 or 5 monthly payments of $395 per month