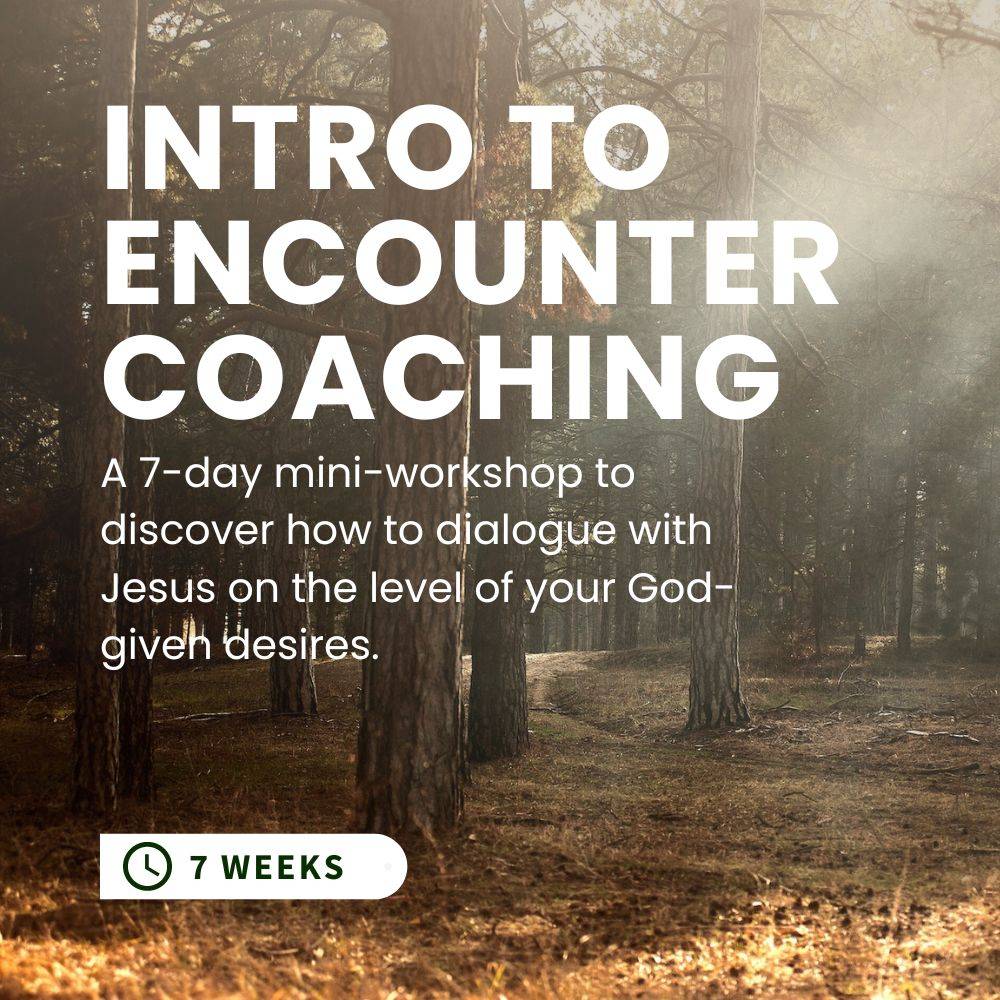 Time
USA Eastern Time
4:00 pm - 5:00 pm
Intro to Encounter Coaching | Tuesdays Starting March 5| Todd & Mathew
This 7-session mini-workshop shows you how to dialogue with Jesus on the level of your God-given desires. When you make your conversation about what Jesus most wants to talk about – the relationship instead of the business – you'll be surprised at how easy it is to hear His voice.
What you'll walk away with:
Ability to pray your desires from a place of faith
Know the distinction between the business and relationship of prayer
Understand the different levels of the heart
Experience how quickly God can speak directly and intimately with you
Here's an outline of the 7 weekly sessions:
Questions for Jesus | Meeting Jesus in your deepest desires
Question Principles | Five guidelines for praying your desire
Crafting Desire Prayers | The Biblical basis for praying your desire; creative prayers
The Heart Model | The way the heart works that's behind praying your desire
Drilling Down to Desire | Learn to identify desires in yourself and others
Drilling Down Practice | Drilling down exercises we do together
Touching Jesus' Desire | Praying your desire to know who Jesus is
We'll meet via Zoom every Tuesday from 4pm-5pm Eastern starting March 5, 2024 (concluding April 16).
Total weekly time commitment includes 1-hour weekly training, and 30-60 minutes of self-learning pre-work (optional).
Cost: $149